Welcome to Volitar's Weekly Rants! This is where I, Volitar, rant once a week on a certain topic of intrest. These topics will include anything from religious, political, social, econimical, to something is just bothersome to myself. I will basically write something that bothers myself, and rant about it. If you have any topics of intrest, that you would like me to rant on about, email me I will take every recomendation to heart, and consider all. Please enjoy your reading of my rants.


Current Rants for your viewing pleasure. Newest updates on top. Oldest on bottom.
| | | |
| --- | --- | --- |
| Rant | Date Posted | Short Description |
| | 3/29/02 | The Death Penalty |
| | 2/12/02 | America......america...... |
| | 12/25/01 | Human cloning? What shall become of it.... |
| | 11/22/01 | Volitar expresses his view on Dress Codes around schools. |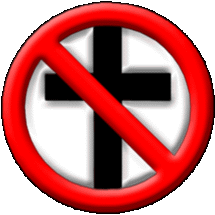 Disclaimer- Read before reading any of the featured rants.

The Staff of Final Fantasy Impulse are not responsible for the claims made in this column of FFI. This is the opinion of the author, and his alone. He is showing his views on certain issues that plaugue this world. Please be warned, that some may be offensive to some views, and some may contain vulgarity.